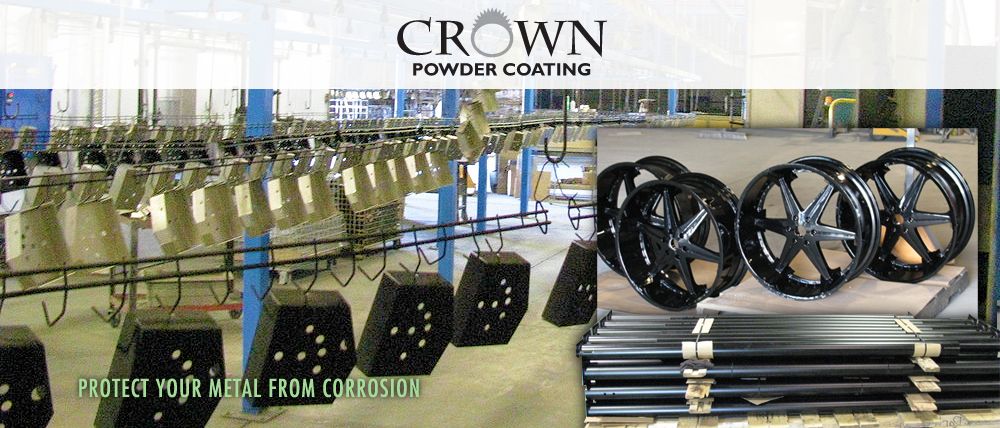 Powder Coating Metal Parts
We coat almost all metal surfaces, providing a durable, long-lasting finish you can count on for years to come. Powder coating is a dry-heat-cured surface application that is extremely resistant to breakdown, such as impact, moisture, chemical exposure, ultraviolet light and extreme weather conditions. We stock a variety of color choices and can arrange for custom colors. If you have one part or thousands, we can help you protect your metal for years to come.
Wet Paint Applications for Metal Parts
We provide traditional paintings of metal substrates. If you are an integrator with a need for surface protection of your metal components, contact us.
Other services
We also provide the following additional services:
• Masking
• Labeling
• Assembly
• Packaging
• Logistics
Contact us for a quote today
Our staff is looking forward to speaking with you and identifying your perfect coating solution.
Crown Powder Coating
770 E. Broadway Street
Fortville, IN 46040
Phone: 317.482.2766